Meet the 2021 Award Recipients
Congratulations to the 2021 Women Tech Awards recipients! This year, we had hundreds of nominees from throughout the technology industry. Each one was proof that despite the Female Recession and Great Resignation, women are strong, vibrant, and doing incredible things in our tech community. Our 21 finalists are absolutely incredible, and show the caliber of amazing women we have in our talent pool, and the vital role women are playing in creating products, leading companies, creating inclusive teams, and driving impact. Among all of these amazing women, these award recipients show the impact women are creating for themselves, their teams, their organizations, and our community.
The 2021 Women Tech Award recipients are:
Community Leadership
Juliette Bautista, Founder and Director of Club Ability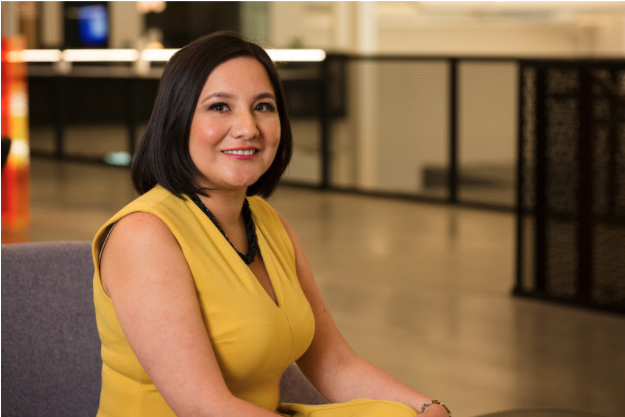 Juliette is a systems engineer, project management professional and an advocate and change-maker who brings awareness and action to the minority communities. She founded Club Ability and activated community partners and resources to meet the needs of these underserved populations. Juliette has written grants to create an e-learning platform, designed a video-game creation focused curriculum to make technology education more accessible, and activated tech companies like Spy Hop, Google Fiber, and Facebook to donate computers and bring scholarships to low-income and special needs students. Her goal is to make the world of tech truly inclusive and genuinely accessible; helping everyone to realize, regardless of their skin color or differences, that they have ability and identity in tech.
Educational Leadership
Lindsey Henderson, Secondary Mathematics Specialist for the Utah State Board of Education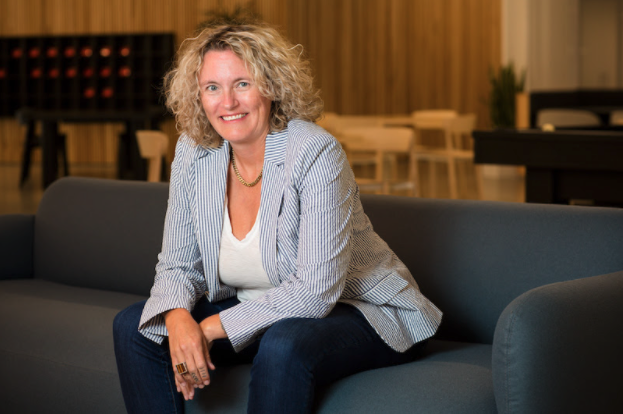 Lindsey is guided by her passion to democratize access to mathematics and data science to transform students into well-informed and contributing citizens. Through her continual search to leverage technological innovation in the classroom, she is redefining math success in Utah by moving beyond teaching students to be mere calculators, and incorporating tech to build deep and rich conceptual understandings of how mathematics solves real-world problems. With experience in the classroom and in industry, Lindsey has strong connections to all levels in the mathematics community, and is leading the conversation on changing math standards. Because of her leadership Utah is the only state that has truly integrated core standards, which allows flexibility in the traditional secondary math sequence and makes it possible for all students to have enriching mathematical experiences.
Engineering Trailblazer
Mandy Rogers, Systems Engineering Manager at Northrop Grumman Space Systems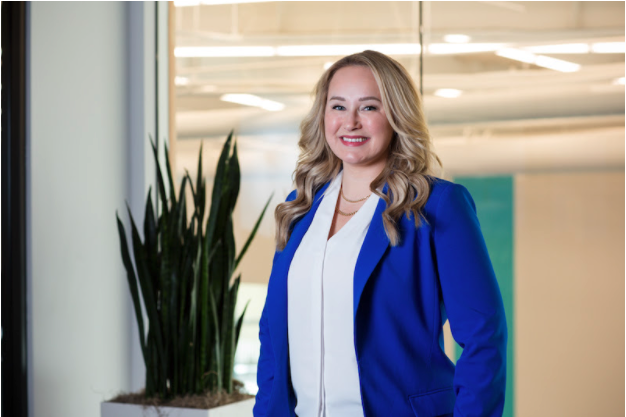 Mandy believes there are no limits to engineering. She exemplifies this belief in her ability to work across organizational boundaries and lead and develop cross-functional and cross-organizational teams in the space industry. In her roles within Northrop Grumman Space Systems, she has supported her organization in the strategic and tactical activities of nearly 17,000 engineers and scientists, spanning a globally diverse footprint in all mission domains across the Mission Systems Sector. Mandy is a founding member of IMPACT, a mission-driven technology collaboration process and her understanding of national security and intelligence priorities helped to eliminate barriers between Northrop Grumman and the United States Airforce to drive agile innovation. Through her pioneering efforts in applying User Experience techniques throughout her organization, she also reduced analytic time by up to 80% on specific tasks.
Change Catalyst
Nikki Walker, Director of Brand Experience and Community Engagement at Domo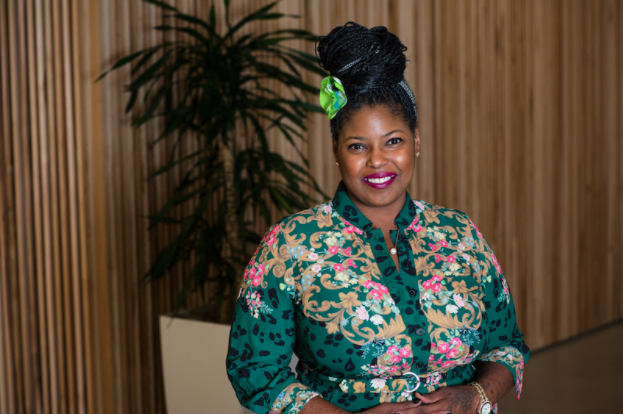 Born and raised in New Jersey, Nikki had never personally experienced racism until she moved to Utah. Armed with an unstoppable spirit, she saw these challenges as a blessing and an opportunity to make an impact in the community. Through her work at Domo and as the Director of the Utah County chapter of the Utah Black Chamber, she is bringing her unique perspective and voice to diversifying the Utah tech community by connecting with a myriad of organizations throughout Silicon Slopes. These companies continually turn to her to lead discussions around race and equality, and the changes companies need to take to address racial injustices. Nikki is also actively breaking the stereotypes underrepresented children face by creating opportunities to help them pursue a career and make an impact in the technology industry.
Transformational Leadership
Sadiqa Mahmood, DDS, MPH is the Senior Vice President and General Manager of the Life Sciences business at Health Catalyst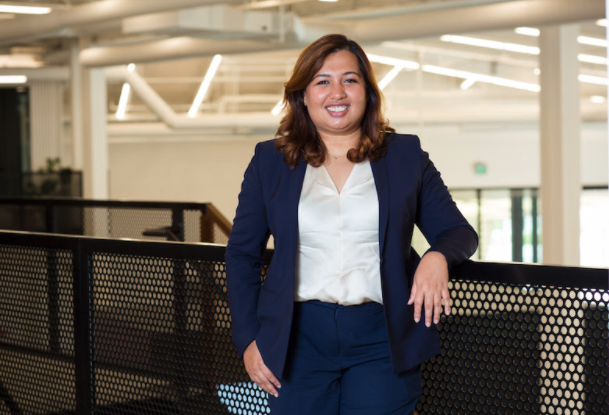 Sadiqa's primary career focus has been to use technology to facilitate the generation of novel insights that improve decision making and health through cross industry collaboration in healthcare and life sciences. In her position at Health Catalyst, she has used her expertise and out-of-the box thinking to successfully turn around the organization's life sciences business. She is driving strategy and growth, and is engaging large clients across pharma, healthcare, CROs, and the United States government. Sadiqa also provided the executive leadership to develop Touchstone, a next-generation healthcare benchmarking and opportunity prioritization tool that has revolutionized traditional benchmarking technologies. In addition, Sadiqa led the development of the COVID-19 data registry that resulted in several publications that informed the healthcare and policy maker communities about disease patterns and efficacies of preventions and treatments.
Cybersecurity Leadership
Sherrie Cowley, Head of Security Operations at 3M Health Information Systems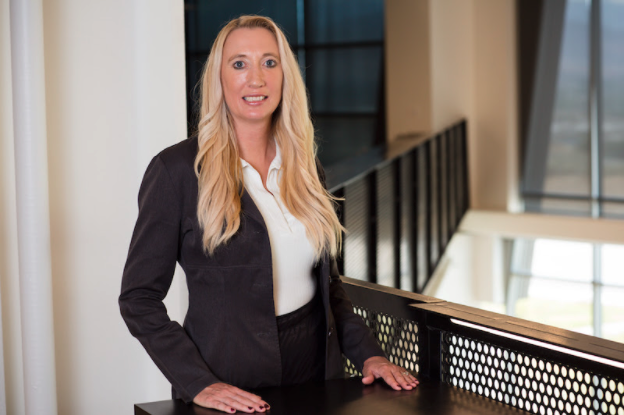 With over 25 years of experience working in the technology industry, Sherrie has worked as an engineer and leader for some extremely recognizable brands including Adobe, Coca-Cola, FranklinCovey, and now with 3M. In this position, she leads a team of engineers to secure information systems for over 7500 hospitals in the United States and even more thousands of hospitals around the world — including Department of Defense and Veteran Hospitals. Sherrie is also in the presidency of InfraGard, an FBI-affiliated nonprofit organization dedicated to strengthening national security and she co-founded the Utah chapter of Women in CyberSecurity. In addition, she created an award winning application called VoteNow that was designed to inform local communities about legislative bills and provide feedback to legislators.
Technology Innovator
Sujatha Sampath, Ph.D., Physicist and Senior Engineer and Process Owner at Micron Technology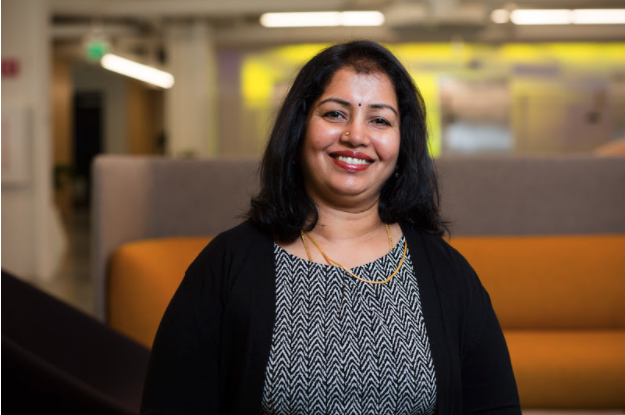 Dr. Sampath has spent her 20 year career as a condensed matter physicist and engineer in R&D roles, working at the intersection of fundamental research with a very strong pathway to applications in next generation technology. She believes in sharing knowledge, continuous learning and working in unison with subject matter experts across industry to effectively find solutions to today's interdisciplinary technology challenges. The impact of her work has been in application areas like alternate energy, nature, and bio-inspired engineering materials. At her current role as Sr. Engineer at Micron, Dr. Sampath has combined technology, innovation, and process optimization to enable new and emerging semiconductor memory and storage chips from proof of concept to yield enhancement and manufacturing at scale. She is also a leading expert in complementary metal-oxide semiconductor technology.
Student Pathway Award
Anna Bell, Data Science, University ot Utah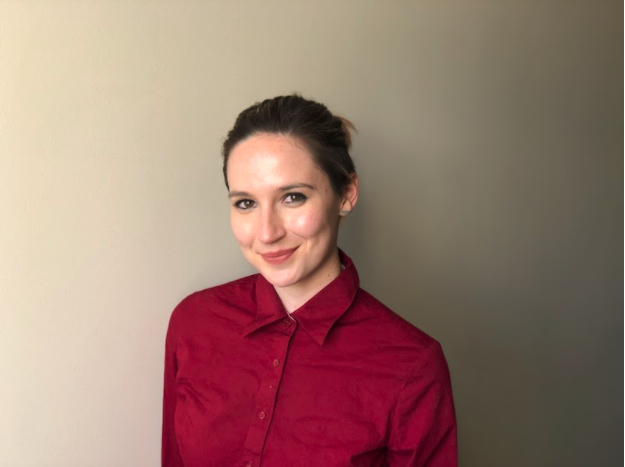 Anna Bell is a Data Science student at the University of Utah, actively engaged in research. She is known for her drive and ability to think deeply on a micro scale in the context of project work as well as on a macro scale in how technology impacts the broader world. Prior to her focus on STEM, she studied philosophy in ancient civilizations, which led her to identify similarities in issues needing to be addressed in today's society. Anna is now using data science as a powerful tool for investigating big questions and finding solutions to social problems. She also takes every opportunity to introduce non-computer science students to programming and serves as an example and mentor to other young women pursuing STEM. After graduating, Anna plans to pursue a PhD, teach others as a professor, and become an innovator and contributor to private projects.
Congratulations to all the award recipients and award finalists! In honor of these and all the women throughout the technology community, please join our Acceleration Challenge to accelerate the careers of women in tech in every stage of the technology pipeline. Whether it's mentoring someone, giving a colleague a stretch project for more visibility, or expanding your network to include new faces, we challenge and invite you to find something you can do to elevate and accelerate the women around you in tech fields.