20x: Multiplying The Impact Of Women In Tech
Above all others, 20 actions multiply the positive impact women make in technology. Throughout 2020, Women Tech Council will announce these actions and provide ways for technology companies and community members to engage in helping grow this multiplier impact even further.
Join us in creating the experiences that propel women in tech and grow the entire technology sector.
Cydni Tetro announces the launch of 20x
Amplifying the women leading technology organizations, driving innovation and growing the tech community accelerates their impact, reach and opportunities. This positive recognition and expansion of their work multiply their contributions, creating positive growth for companies, colleagues and the entire community.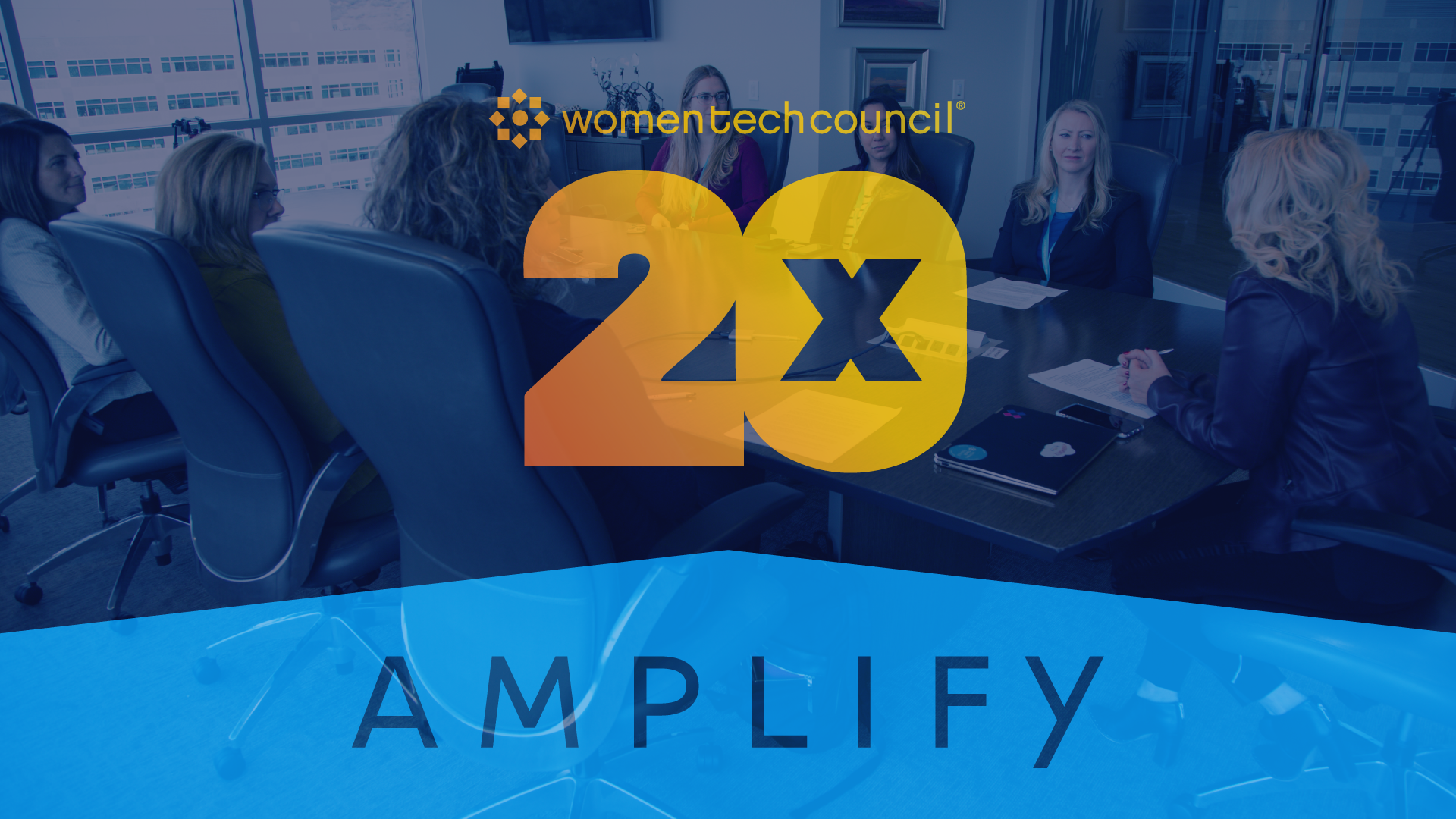 Women Tech Council is amplifying women in technology by highlighting women in the tech community each week through Women Tech Wednesday. From technology leaders to product developers and STEM advocates, each will show the positive multiplier effect women have in tech and spur additional community growth.
Be part of this positive impact and amplify women in tech by participating in Women Tech Wednesday and recognizing similar women in your circle.