Multiplying The Impact Of Women In Tech
Above all others, 20 actions multiply the positive impact women make in technology. Throughout 2020, Women Tech Council will announce these actions and provide ways for technology companies and community members to engage in helping grow this multiplier impact even further.
Join us in creating the experiences that propel women in tech and grow the entire technology sector.
Amplifying the women leading technology organizations, driving innovation and growing the tech community accelerates their impact, reach and opportunities. This positive recognition and expansion of their work multiply their contributions, creating positive growth for companies, colleagues and the entire community.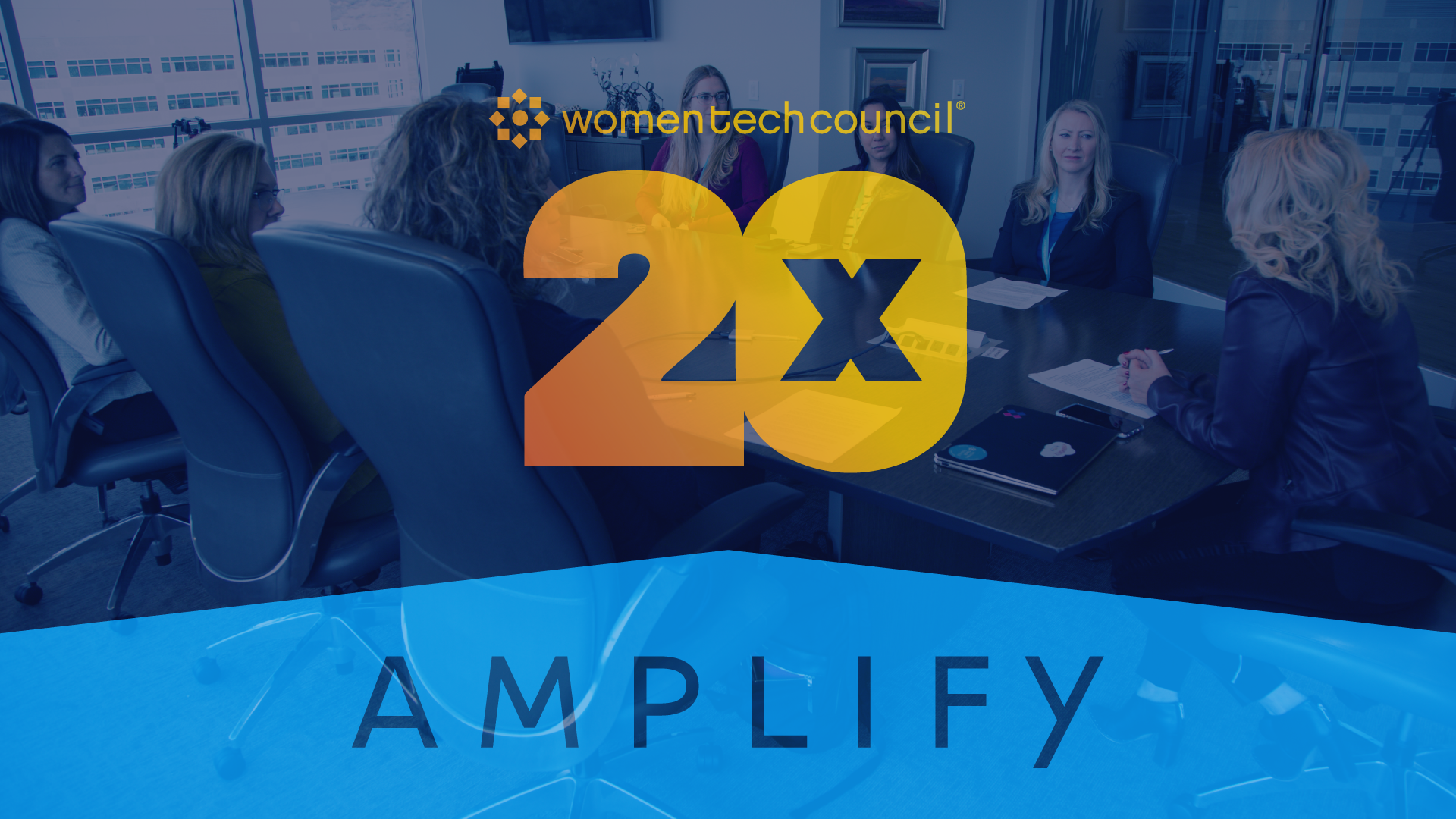 Women Tech Council is amplifying women in technology by highlighting women in the tech community each week through Women Tech Wednesday. From technology leaders to product developers and STEM advocates, each will show the positive multiplier effect women have in tech and spur additional community growth.
Be part of this positive impact and amplify women in tech by participating in Women Tech Wednesday and recognizing similar women in your circle.
"A mentor is someone who allows you to see the hope inside yourself." — Oprah Winfrey
Kicking off the second action of our 2020 20X impact campaign is to MENTOR. Mentors and Mentoring are important to our career and personal development. At every stage of our journey we need mentors to help us navigate, identify our potential, inspire us to be better and solve tough problems.
BE A MENTOR
The Women Tech Council community is full of amazing women and men that are helping each other. A great way to activate around mentorship is to volunteer to Mentor the SheTech high school girls. On April 15, 3000 high school girls will come together for SheTech Explorer day. We need 300 mentors to participate in the TechChallenge that afternoon and work with the girls. So sign up to be a Mentor today.
You will make a difference in the life of a student and change what they believe they can achieve. One of our students told us this week "I realized that my dream was truly in tech, and I was able to really find what I was truly passionate about."
SHARE YOUR MENTORSHIP STORY
As part of the action to Mentor please share on social a story about how a mentor has helped you or what you have learned from your mentors. When you share please tag us @womentechcouncil and help us show the impact #mentors have.
ACTIVATE YOUR COMPANY TO MENTOR 
Last year the Governor signed in March 20 as 'Utah Girls in Tech Day'. We are asking all companies in our community to plan an activity to engage girls in tech. As you share with us your plans  we will amplify them across the entire state. This can include a job shadow afternoon, a lunch and learn with your employees, interactive experiences, user testing, a company tour or building something. Please share your plans with us - email Kristin@womentechcouncil.com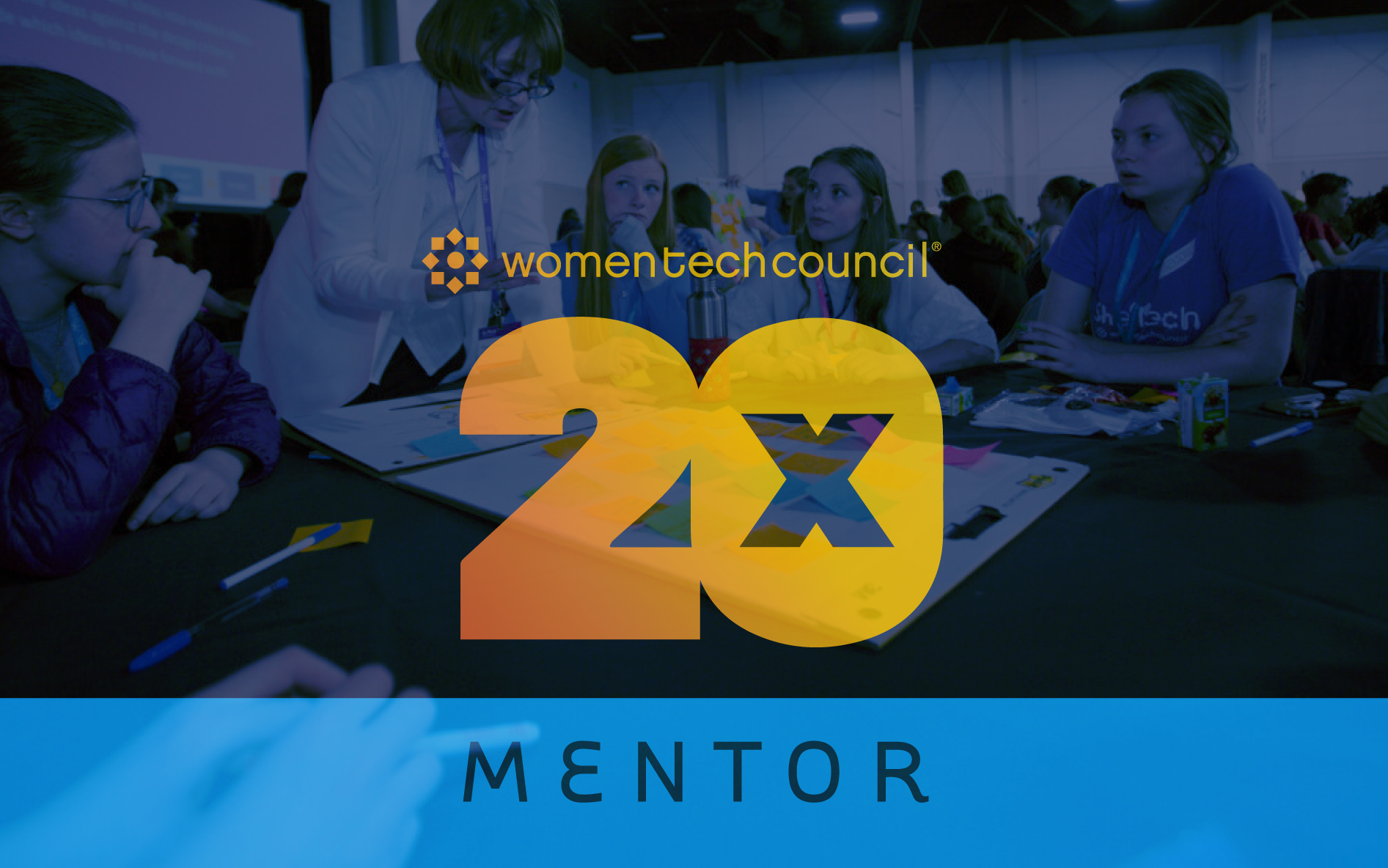 LEARN FROM MENTORS
The Women Tech Council is here as a resource for you as you are developing programming for women in tech groups within your company,  we have resources that can come in and share best practices on women in leadership, diversity & inclusion, career pathways and women in technology.
We are happy to help connect you with speakers, please fill out this form and we will reach out.
"Don't aim to break the glass ceiling; aim to shatter it." - Matshona Dhliwayo
Unite with us as we recognize individuals, companies and efforts that SHATTER the glass ceiling in tech. From equal pay and recruiting representation to inclusive environments and diverse teams, these measures shatter obstacles and barriers for women in tech. 
HELP SHATTER BARRIERS
The Gender Gap in Tech and How to Fix It is a report released by the Women Tech Council last year which outlines areas companies need to focus on to shatter the gender gap in tech. The report identifies four key areas technology companies need to accelerate the creation of more inclusive and diverse teams and cultures for women in tech:
Executive engagement (active support from the CEO, executive team and all leadership)

Company programming (currently has women in executive leadership positions and proactively implements programs to support women in technology)

Community investment (active participation with the broader community to learn from and share best practices regarding culture and inclusion)

Women's or Diversity & Inclusion group (formal programs to support women internally)
LEARN FROM BEST PRACTICES
Read about best practices companies are using to Shatter barriers.
HEAR ABOUT WHAT COMPANIES ARE DOING
Watch companies talk about what they are doing to Shatter obstacles.
Dan Burton, CEO, Health Catalyst
Wendy Steinle, Utah Site Lead, Adobe
Laura Butler, Chief People Officer, Workfront
Jeff Weber, Chief People Officer, Instructure