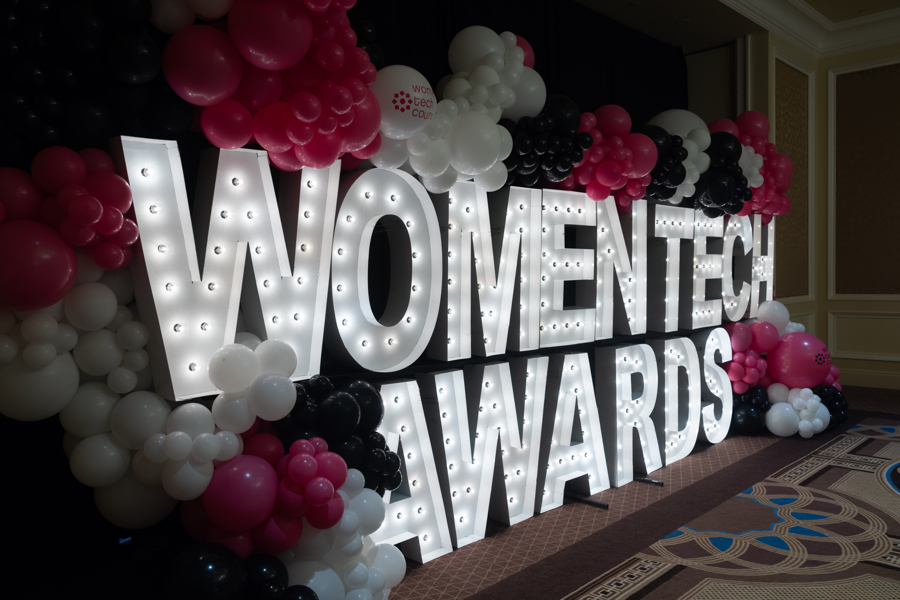 Celebrate the inspirational women in our technology community and recognize the talent that surrounds us.
The Women Tech Awards is the premier awards program for women in technology with ties to Silicon Slopes, and has recognized some of the most prestigious and up-and-coming women throughout the technology industry. By bringing visibility to the women who are creating new technologies, leading technology companies, driving innovation and inspiring the tech community, these awards accelerate their career trajectories, elevate the entire technology sector, and help inspire thousands of high school girls and other women into STEM careers.
The Women Tech Award recipients are as follows:
Alison Fuller, Leadership Excellence Award

Tami Fisher, Technology Accelerator Award

Kim Wittman, Organizational Leadership Award

Jaelynn Williams, Trailblazer Award

Ilana Stern, Market Leadership Award

Carlisha Robinson, Product Leadership Award

Holly Rimmasch, Transformational Leadership Award

Anitha Christopher, Technology Excellence Award

Susan Madsen, Impact Award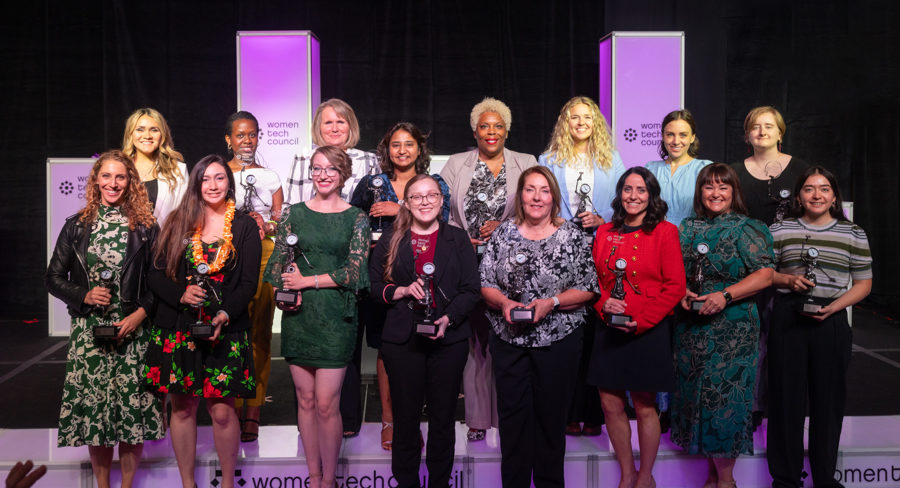 In addition to recognizing the accomplishments of the finalists and award recipients, this year's awards were expanded to include more women creating impact at all levels of the tech career pipeline. The Student Pathway Awards were expanded from recognizing a single student in the midst of her STEM degrees to recognizing students at colleges throughout the state for their promising work and dedication to their STEM studies. The Rising Star Award also recognized women at early-stage career for their impact and achievements.
The Student Pathway awardees are:
Alyssa Gundersen, engineering, Salt Lake Community College

Ashley Lujan, computer science, University of Utah

Davina Kamikazi, computer science, Weber State University

Hannah Atanasio, computer science, Brigham Young University

Micheryl Benally, information technology, Utah Valley University

Regan Tracy, mechanical engineering, Utah State University
The Rising Star awardees are:
Allyson Irwin, Global Learning & Development Manager, Hakkoda

Cris Holbrook, Sr Infrastructure Asset Management Specialist, Adobe

Emily Applegarth, CEO, Gamify

Kayla Rubin, Global Head of Learning and Development, Hill Air Force Base

Laura Ferguson, Direct Solutions Consultant, Addepar
The following award finalists were also honored for their contribution to the tech industry:
Alison Sturgeon, Electrical Engineer Acquisition Specialist, Hill Airforce Base

Beth Saenz, VP of Engineering Operations, Domo

Corrine Beaumont, Founder and CEO, Know Your Lemons Foundation

Emily Togaga'e, Computer Engineer Team Lead, Hill Airforce Base

Erika Mahterian, co-founder and Head of Experience, Leland

Irana Wasti, Chief Product Officer, Bill

Jaswandi Sakpal, Director of Engineering, American Express

Kimberly Rhodes, Academic Coach, Salt Lake City School District

Martyna Shallenberg, Director of Software Engineering, Myriad Genetics

Mary Jane Isaacs, Senior VP of Engineering, Entrada

Melinda Orms, CX Engine and Digistar Project Manager, Evans and Sotherland

Nissa Farley, Director II of Product Management, CHG Healthcare

Noella Sudbury, CEO of Rasa Legal

Robbyn Scribner, Director of Outreach, Tech-Moms

Robin Ritch, Tech CEO and Former President of Deseret News