Women Tech Council launches SheTech Internship Program for high school girls
Salt Lake City—The Women Tech Council (WTC) today launched a technology internship program to provide high school girls the opportunity to interact with technology companies, meet and interact with women in technology and understand the impact they can have by pursuing STEM careers.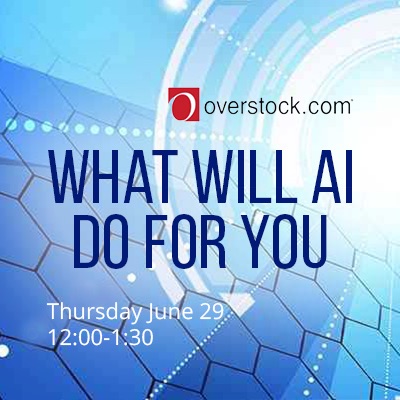 Tech Talk: What Will AI Do For You?
AI is poised to act as the face of a company's digital brand and a key differentiator – and become a core competency demanding C-level investment and strategy. Customers will no longer need to understand complicated technology, they will use talk, gesture and touch for interactions creating frictionless and seamless experiences between man and machine.
The future is now, the impact of AI is real. Join our AI discussion with companies already investing in AI technology – Vivint, InsideSales.com, a Pelion Portfolio Company and Overstock.
Thu, June 29, 2017
12:00 PM – 1:30 PM MDT
Overstock™ Peace Coliseum
799 Coliseum Way
Midvale, UT 84047