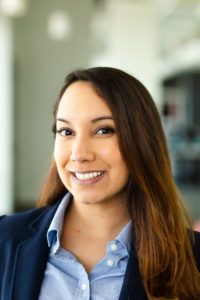 Aniza Brown is the Chief of Corporate Transformation and the Federal Women's Program Manager for Hill Air Force Base, Utah.  She is responsible for creating a culture of strategic collaboration, innovation and efficiency, and serves as a liaison between Hill AFB and Utah on workforce requirements, technology innovation partnering opportunities, and helping to posture Utah to attract high-tech, 40+ year defense programs.
Ms. Brown leads the civilian workforce strategy team which coordinates Hill AFB activities in: workforce analysis; branding; outreach; nationwide recruiting; leadership/career development; etc., to support strategic recruitment, professional development and retention objectives.  Ms. Brown serves as a recognized subject matter expert on attracting, developing and retaining top diverse talent. As Federal Women's Program Manager she works with the Pentagon on policy changes to address workplace barriers for women in a male-dominated military culture, especially those in under-represented occupations such as software development.
Ms. Brown manages offsite software innovation centers, automation of business tools, integration of agile software methods, and other leading-edge, corporate transformation initiatives for Hill AFB.  She also oversees Air Force feasibility programs to test workforce strategy and software innovation concepts.  Her background as an accomplished engineer/software developer, highly-effective team leader and proven champion of innovation makes her ideally suited to transform high-tech work processes at Hill, and to establish strategic collaborations with federal agencies, state and local government, academic institutions, private sector employers and community leaders.
Ms. Brown has a reputation for taking on the most complex workforce and business process issues and leading teams from innovative ideas to sustainable results at a rapid pace, despite government bureaucracy.  Her strategic vision and ability to simultaneously manage several high-visibility, high-risk and high-impact projects has made her an asset to the Air Force as it transforms its culture and operations to meet evolving national security challenges.