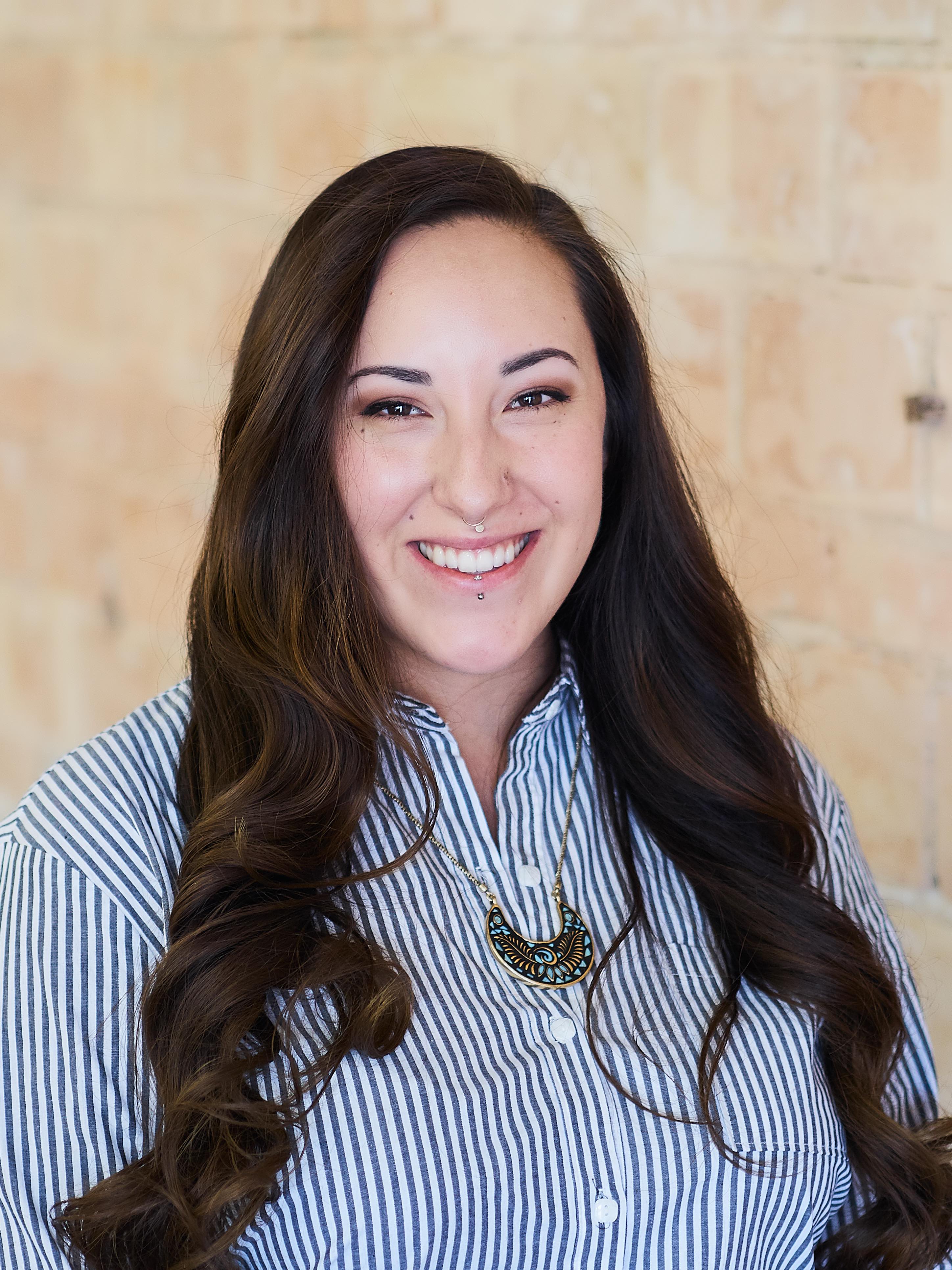 Tammy Platero

Weber State University- Computer Science

Tammy Dee Platero is a Computer Science student at Weber State University (WSU) and Program Coordinator for WSU's Center for Technology Outreach. She works daily to encourage and enable girls to open their hearts and minds to science, technology, engineering, and math. Her successes include being the team-lead for 'The Art & Science of Metalwork', an all-girls welding camp, giving young women an opportunity to learn skills in welding and metalwork and gain confidence in their abilities to succeed in any field they put their mind to. She is a key member of FIRST LEGO League (FLL) organizing Council for Utah, integral to executing the FLL season for over 3,000 4-8th grade students across the state. As the co-event director, she designed an exciting and well-run FIRST Day of robotics competition at WSU for 1,500 people. Tammy served on the SheTech at WSU organizing committee, using her technical skills to ensure the production aspects of the event went smoothly. Throughout the last school year, she has used her impressive technical skills, organizational abilities and positive and encouraging mindset to benefit the community she lives in and the state as a whole.
Tammy's interest and desire to elevate her community and use her knowledge and talents to help youth learn and love STEM started over six years ago.  As an IT professional, she saw the great opportunities technology could afford women and really wanted to share that knowledge with others, especially youth.  To excite and interest kids in STEM she was inspired to host an Hour of Code events. Learning to code before the event, she organized a "Painting with Robots" event at the Leonardo and mixed technology and art for adult participants. Besides adults, she also hosted Hour of Code events for younger children with Sphero Robots where they learned to code through a simple GUI interface.
Tammy also serves as the STEP (Science, Technology, Engineering, Programs) Activities Coordinator. She loves playing Bloodborne, learning to cook, and creating art. Tammy was born in Price, Utah, has an AS from Southern Utah University, and continues to learn through her studies.
Learn more about our 2017 finalists

Alison Lutjemeier 
Amy Knapp
Ashley Dreier 
Dasha Kadulova
Debi Mofford
Holly Rimmasch
Jamie Morningstar
Kira Booth
Laura Butler
Lindsey Kneuven
Mariah Hay
Michelle Denise Jackson
Rachel Hofstetter
Sandra Hemmert
Sharon Kitzman 
Trina Limpert 
Dr. Yolanda Chong
Student Finalists

Michelle Maxwell
Tammy Platero
Vanessa Chambers
The Women Tech Awards

Thursday October 27, 2017