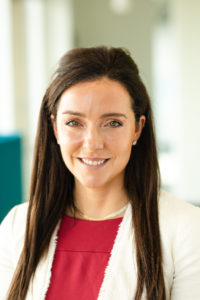 Crystal Valentine, PhD, is the Chief Data Strategy Officer at Eventbrite where she oversees all technical and operational aspects of data and analytics within the company. She brings a rare combination of deep expertise in computer science and big data coupled with operational and business strategy experience. Her role includes leading a technical global powerhouse made up of data scientists, architects, data engineers, and analysts who strive to enhance the platform with new and best-in-class data-driven insights to further empower event creators and to improve operational efficiencies at Eventbrite by leveraging data.
Her career has spanned both industry and academia; Dr. Valentine has nearly two decades' experience in big data and machine learning research and practice. Prior to Eventbrite, she served as the VP of Technology Strategy at MapR Technologies, a professor at Amherst College, and a consultant for Ab Initio Software. She's authored several academic publications in the areas of big data, algorithms, computational biology, and high-performance computing. She also holds a patent for Extreme Virtual Memory.
A celebrated contributor to the industry, Dr. Valentine has also frequently written in industry journals, was named a Person to Watch in 2018 by Datanami, and won the Silver Stevie Award in 2017 for Female Executive of the Year in the computer software category. She has consulted with Fortune 500 companies to design and implement high-throughput, mission-critical applications, and with equity investors as an investment advisor and technical expert on competing technologies and market trends.
As for her passions outside of data science and academia, Crystal enjoys golfing and skiing with her husband, and hiking with her dog in her beautiful hometown of Park City. She is an aviation enthusiast, having flown all over the United States and the Caribbean and is often planning her next fixed-wing adventure.