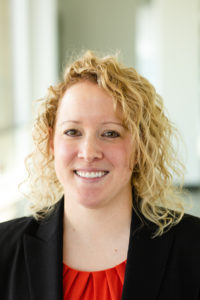 If there is excitement around data and analytics inside of a healthcare organization that is growing from the grassroots, you will most likely find Katie and her team carefully listening, implementing data tools, and educating front line clinicians and healthcare leadership on data literacy.
Because she has been on all sides of healthcare data in her career, she understands that unlocking the data is only the beginning. And she has helped data users of all levels—from analysts to executives—get answers they need from their data. She enjoys leading her team of engineers to align and exceed expectations.
Katie currently serves as the Analytic Director and Engagement Lead for Health Catalyst, an organization igniting change by focusing on outcomes improvement with the ultimate goal of improving patient outcomes and lives. This role has allowed her to leverage her medical, technical, and business expertise to implement analytic solutions with a number of large healthcare organizations across the country to spread change and adoption of data and much-needed tools.
Through her vision and persistence, she has built a solid reputation for solving complex organizational challenges in the healthcare landscape, bringing clients significant value and ROI while building and earning their trust.
Prior to joining Health Catalyst, Katie held positions at Health Care Dataworks, NYU Medical Center, Nationwide Children's Hospital, and Cardinal Health. She started her healthcare IT career the day after she graduated from The Ohio State University School of Allied Medicine with a BS degree that was the first of its kind – Health Management – a degree that blended business, technology, finance with healthcare.
She is an avid advocate for women and personal finance and has coached numerous women in her community and beyond to understand their finances, become financially free of debt, and believe in their self-worth.