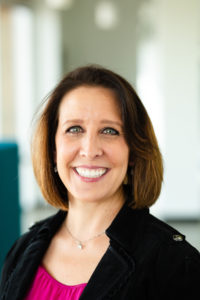 DR. KRISTIE J. ROWLEY is the Principal Data Science Consultant at Domo, Inc. She earned her PhD from Vanderbilt University and has worked as a data science and organizational behavior consultant for over 20 years. Following productive careers in independent consulting and in academia, Kristie came to Domo to challenge herself and to expand her skills and abilities in ways that are helpful and meaningful to others. During her time at Domo, Dr. Rowley has leveraged her experience and expertise to develop Domo's first-ever data science consulting practice. Her practice is focused on collaboration and education.
She works with Domo customers to identify business problems and assists them in addressing those problems through production-ready, automated, machine learning algorithms—all while teaching customers how to better use data and data science to inform their business practices. Her clients benefit from improved business insights and decision-making that motivate outcomes such as increased sales, improved policy effectiveness, lower employee turnover, increased customer retention, and optimized manufacturing and production processes. Her client list includes national and multinational corporations, policy institutes, nonprofit organizations, educational institutions, and governments.
To address the demand for data science solutions, Dr. Rowley built Domo's data science consulting team, a collaborative group that strives to coordinate sales, consulting, marketing, and product development around customers' data science requests and needs. Her team has grown rapidly, and she is now the global leader over data science consulting at Domo. In addition to Dr. Rowley's current professional accomplishments, she is also the author of over 20 peer-reviewed publications, a curriculum developer, the owner and operator of a private consulting practice, and a mentor for women and men who are interested in career experience and skill-building. Even with her career achievements, Kristie would insist that her most important accomplishment is balancing her intellectual curiosity and drive with her enjoyment of being a mom. When she isn't working, she can be found exploring opportunities and adventures with her eight-year-old son, Jackson.