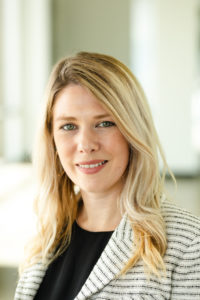 Maureen Botoman is an engineering leader with a passion for fostering autonomy in individuals and teams. Currently Maureen is working as the Director of Engineering for the learner engagement group for enterprise technology skills platform Pluralsight, Inc. (NASDAQ: PS). She leads cross functional teams focused on creating experiences that add value for learners, motivating them to develop consistent learning habits. Maureen coaches teams to develop trust with each other and leadership, through fostering a culture of self-improvement and feedback.
Maureen is a champion for inclusivity in the community. She has been involved with various programs that develop interest in technology skills in young adults, including CodeEd and Hour of Code as well as launching a chapter of Women Who Code in Utah. Through Women Who Code, Maureen partners with Utah companies to host monthly events focusing on community building and skills development. Maureen is also the web accessibility advocate at Pluralsight to ensure that we are creating experiences that are truly for everyone. She has led technical trainings, site audits and compliance reviews to ensure that all customers can learn tech skills through the platform.
Maureen values continuous learning, recognizing that learning can happen in all forms. She believes that the most valuable learnings are often the ones that are stumbled upon. In her quest for knowledge, she has gotten her MBA from the University of Utah, is an avid reader, and an obsessive podcast listener. She loves book clubs as a tool for sharing knowledge and getting new perspectives on parts of books that she might have missed.
Outside of work, Maureen thrives on exploring and creating. She spends all the time she can outside, trail running, mountain biking and camping. She is also an avid cook, a passable crafter and an amateur DIYer.